Greg was born in Orange, California but was raised in the small, rural farming town of Kenmare, North Dakota. He is the eldest of eight children including an adopted brother from Columbia. His father is a dentist and his mother is a school teacher. Greg's first job was cleaning his father's dental office every day after school. While in high school, he worked for local farmers. He also spent one high school summer working for the Des Lacs National Wildlife Refuge doing conservation and maintenance work. Construction work, landscaping and Army training filled in the gaps.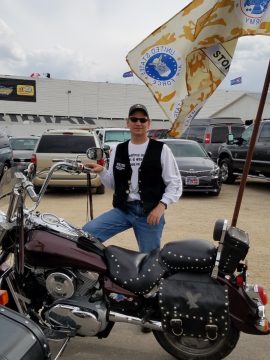 He joined the Army as a medic while a senior in high school. He attained the rank of Staff Sergeant in about 6 ½ years with his enlistment ending after 11 years of service. He was in chiropractic school when his unit was activated during Desert Storm in 1991. Greg celebrates military service with his grandfather who was a WWII veteran, a father who is a decorated Vietnam veteran and a sister who is also a Desert Storm veteran. Additionally, a second sister, brother and his wife also served in the Army. His younger twin brothers are Air Force veterans. Having these familial connections to the military, Greg has an understanding and deep appreciation for the sacrifices of our military personnel and their families. He believes that our active service members and veterans should receive our highest priority.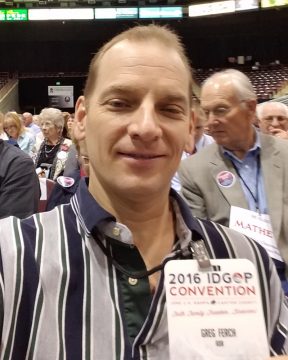 He graduated from the University of North Dakota in 1989 with a degree in human biology. While at UND he also took numerous additional classes in chemistry, business and was a teaching assistant in anatomy cadaver labs for two years. In 1993, he graduated from Northwestern College of Chiropractic in Bloomington, Minnesota with Doctor of Chiropractic degree.
He moved to Boise, Idaho in April of 1994 after purchasing his current chiropractic practice. He has been a small businessman, employer and real estate investor for over twenty-six years.
He met his wife, Angela, in 1987 while they were both serving in the United States Army. They were married in 2001 at Broadway Avenue Baptist Church in Boise. He has been involved with his church, having taught Awana classes for 7 years. Angie is a former orthodontic dental assistant and office manager. She currently works in Greg's chiropractic office. Greg was raised on hard work with conservative, Christian values. His dedication to his faith, country, profession, and small business are proven. Greg's plan for Idaho politics is to be a reasonable yet firm voice for conservative, constitutional Republican ideals. He is graciously looking forward to proving himself as your next District 21 State Representative.
Vote GREG FERCH in the May 17, 2022 Primary Election!