Citizens Alliance of Idaho
Parents for Freedom and Liberty
American Conservative Union
NRA-PVF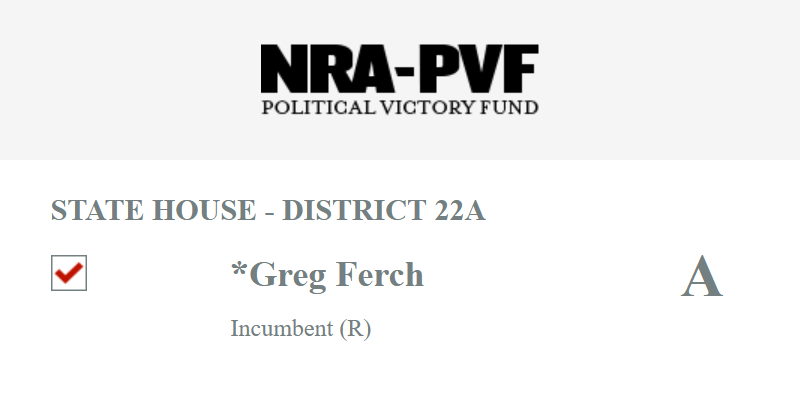 Idaho Association of Chiropractic Physicians
Idaho Association of Chiropractic Physicians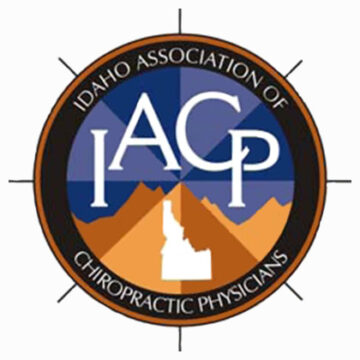 Idaho Chooses Life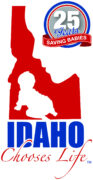 Idaho Chooses Life is proud to endorse Greg Ferch for re-election to the Idaho Legislature. He has long been a friend of this ministry and we are grateful for his 100% pro-Life record.
— Idaho Chooses life
Russ Fulcher
Greg Ferch is a proven conservative and he will serve the constituents of Legislative District 21 well in the House of Representatives. Greg has a long history of engagement, including the responsibilities of leadership roles within our Republican Party. Please join me in supporting Greg Ferch for State Representative this May. [2020 campaign]
— Russ Fulcher
Idaho Congressman
Wayne O. Petersen
I have known Greg Ferch for more than 20 years, first in a business relationship, and then as a patient of his practice. I have always been treated fairly and with respect. I found him to be a person of great integrity; he never takes advantage and has a clear sense of right and wrong. His honesty and good judgement would make him a great candidate for public office. He has my support.
— Wayne O. Petersen
Owner, Petersen's Clothing Inc
Ron Crane
I got to know Greg while we were both delegates to the 2016 Republican National Convention in Cleveland. As a result, I believe Greg will be a consistent, conservative voice for the taxpayers of District 21.
— Ron Crane
State Treasurer of Idaho (retired)
Sharon Ullman
Greg Ferch is a community leader and longtime friend. Greg embodies the characteristics we need in our elected officials: he is kind, helpful, hardworking, and most importantly, fair and ethical. As a small businessman and former Ada County Republican Party Chairman, Greg truly listens, and is a tireless advocate for Republican principles.
— Sharon Ullman
Ada County Commissioner (retired)
David Price
I have known Greg Ferch for many years. We have worked together on legislation, professional assignments and have interacted personally. Greg is a great man, with strong moral values, boundless energy to protect our individual freedoms from government intrusion. He is a fearless champion for fairness toward and the rights of small business owners. I have great confidence that Greg can and will make a very significant difference for Idahoans as he serves in the state legislature. He has my full confidence and support.
— David Price
Chiropractor
Erik Thompson
Since meeting Dr. Greg Ferch over 25 years ago I have found him to be a tireless warrior for justice and liberty. I remember him giving me a copy of the US Constitution when he found I didn't have my own. His experience and tenacity will help keep constituents from being harmed by illogical laws and help keep Idaho Great. He has my personal recommendation and support. Dr. Ferch, like President Reagan, also feels that the Republican Party should be a party of "limited government, individual freedom and adherence to the Constitution."
— Dr. Erik Thompson
Chiropractor
Jeffrey Wright
Greg Ferch has been my chiropractor for 26 years. When I was working as a financial advisor, I assisted him with some of his financial planning. Over the years in our association I can tell you this about him as we have worked together and talked together. He is smart and he is passionate and he is a good man with very high moral character. He works hard. He has my respect and he has my support in all that he is trying to do to make our world a better place. I applaud his energy to work hard for our values and I tell all who read this, that he will do an excellent job representing Idaho with the current need for conservative ideals. He has my full support.
— Jeffrey Wright, MBA
Retired Financial Advisor and Franchise Owner Ameriprise Financial Services, Inc.